Fall of the Japanese empire in East Asia was a huge victory for USA and allies. New revolutions and new waves of voices were all-over. Demand for a proper government was there. As in other newly formed countries, In China also, USA wanted capitalism to strike whereas communist USSR wanted communism or socialism to rise in China.
The United States of America tried to establish a democracy in China, which was led by Guomindang Chiang who was of the nationalist party. Critically, he was a puppet of Roosevelt and Churchill. He used to criticize fascism a lot and had a role in against the Japanese empire. With a good support of America, nationalist controlled maximum land in China. Nationalist knew that they may have the most area but they were still not controlling the China, rebels and the anti-wave was still there at huge scale. Especially of communist.
Communism in China was a huge scale as compared to other nations. The Communist state in China as led by Mao Zedong who was a very reputed person across China. His thinking was anti-Nationalist and had thought of a pure communist. He was backed by the USSR. Stalin and Mao had really good links. Stalin really wanted communism to rise in China and supported China with its full force. USSR was already suffering from huge consequences of the Second World War but was still trying to dominate the world. Mao was pro-censorship. He wanted full censorship in China, No freedom of speech or freedom the of the press and said to punish the one who was "enemy of people". Nationalist wanted to crush the communist and end it before it can start the full-fledged revolution. They asked for support from the USA but the USA had something else in mind.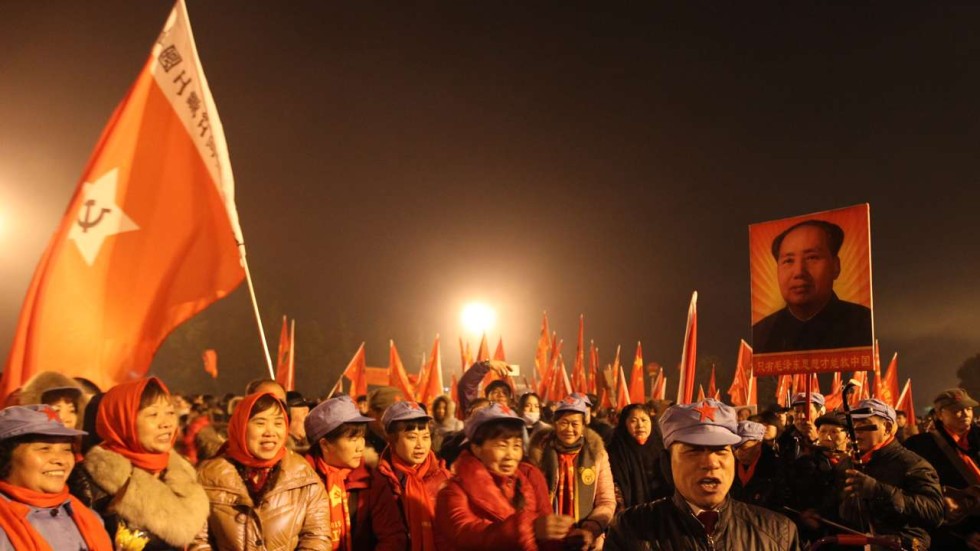 Fight for Manchuria was there as it was the main region at that time of China. Nationalist were not able to get the good amount of war support from the USA at that time because USA don't want itself to engage itself in a war. The USA was also having a different target that as of Marshal Plan. George Marshal at that time was more popular than President Truman. He wanted to modernize Europe. East Asia was not a priority for him. Many diplomats of USA visited China and tried to urge Marshal that conditions can be changed in China within their favor but the Marshal rejected their all plans as his plan to modernize Europe was still the first priority. Civil war continued. Fall of nationalist began and the communism started to rise in China with a strong support of USSR. Communism was welcomed in China finally under the leadership of Mao Zedong.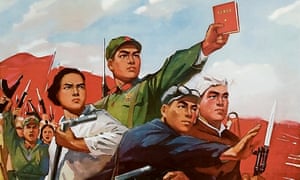 The communist gave women the same rights as men and shared out land among the peasants. They built roads and railways, factories and power stations. In the 'Great Leap Forward", every village was meant to be self-sufficient, growing its own food and producing clothes and tools in small factories. But the policies failed and after bad harvests and mass starvation, Mao retired. Mao returned to power in 1966, determined that China should not lose its revolutionary spirit as he thought it was meant to be. He wanted to end the old childish thinking of China and wanted to revolute again with Great Spirit this time. He concentrated more on Cultural Revolution and agricultural revolution.
He published a book by the name 'The little red book' in which he explained his ideology of communism in which he was more national oriented instead of being International oriented. This book was carried by every guardsman and all his youthful followers, he said that that book was an inspiration for youth. In between of revolution, China successfully tested its nuclear weapon. During Cold war, USSR refused to empower China with the nuclear weapon even after huge pressure by Mao. USSR believed that china can misuse nuclear weapons that can ultimately result in the third world war, whether against India or against the USA. Mao died in 1976 and so died his revolution. Future successors were believers that linking China with the international relations and having foreign trade will ultimately help China to grow. His successor was Deng Xiaoping, succeed by Jiang Zemin. Both of the new successors had similar thinking. China began to grow again but the censorship was still there.
A huge wave of democracy was waved in May of 1989, surprisingly by students. They demanded the end of communism and rise of democracy in China. The Chinese government sent in troops and tanks to clear the protesters and many people were killed and the student's revolution was crushed. Even today, China is under Communism and under mighty rule of Xi-Zingping.