Kurds are an Islamic ethnic group, reside mainly in mountainous regions of Iraq, Iran, Syria, and Turkey. They have their complete different identities, flag, culture, and language. When the Ottoman Empire was defeated, Kurds sought a completely different state for themselves by the name 'Kurdistan'. However, while establishing the borders, western power ignored the Kurdish movement, leaving them isolated in various countries. In the case of Turkey(home to 15 million Kurds), Kemal Atatürk's Turkish nationalist government denied various rights of various minorities. Usually, Kurds tend to be financially weak and inhabit the South-eastern region of Turkey whereas the majority of Turks are rich and live in the North-western region. Kurds are known to struggle to exercise their rights under the nationalist government in Turkey. The Kurdistan workers party(PKK) was found in 1978 and turned violent in 1984. Around 40,000 casualties were reported in the following struggle. Finally, the first cease-fire was observed and in 2002, the AKP party promised to improve kurd's condition but no change was witnessed. Kurds noticed betrayal, as Erdogan promised to improve their condition in return for asking their votes, but did not accomplish his promise. In 2004, truce ended.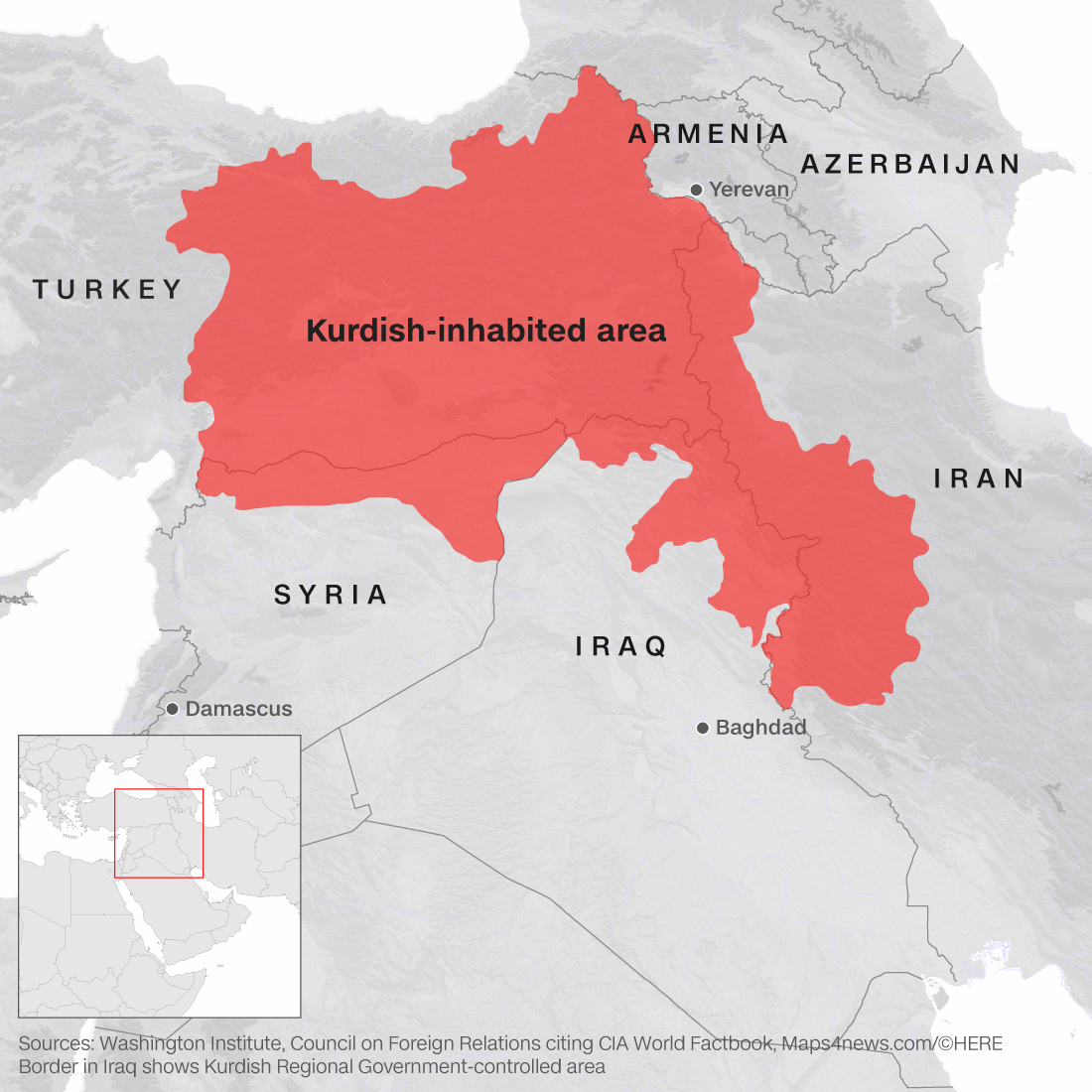 When the war in Syria intensified with wild-card entry of Daesh, Kurds saw an opportunity to establish Kurdistan. People's Protection Units(YPG) were already well there in Northern Syria and were known to be strong warriors, who can defeat ISIS. The USA stationed its 2,000 troops in Syria, whereas he was the need of a much larger army control the region. For the same, he created Syrian Democratic forces(SDF), in which YPG was main member and constituted 50,000 soldiers. USA supported YPG in all terms of intelligence, air support and financially. Trump's goals were twofold. First, YPG can destroy ISIS and then take down Assad's government. While doing so, the USA will keep supporting Kurds and ultimately the USA's influence in the region will increase with the establishment of the Kurd government in Syria.
The first goal was completed. Kurds defeated Deash, and it seemed that without Kurds, victory over Daesh might not be possible. But YPG failed to fulfill the USA's second desire, that was to face Assad's government. This was because of Russia's intervention in the Syrian war. Russia felt the situation and in order to defend its ally- Bashar Al-Assad, Russia stationed its troop in Syria. Hence truce was there between YPG and Assad's government. YPG started operating northern Syria as an autonomous region under the Syrian government. The USA felt that Kurds are no use of them now and even they have failed to face Assad's government. Therefore, they started withdrawing their troops and support.
According to Turkey, both YPG and PKK are terrorist groups, and YPG had been supporting PKK. The fact to be noticed is that PKK is recognized as a terrorist organization by various organizations and countries, whereas the case is not with YPG. Both the USA and Turkey are NATO members but their relationship had been very much complex. Turkey is also an ally of Russia and bought S-400 from it. Many informal sources report that Turkey bought oil from ISIS through the black market and funded them. When the USA started withdrawing its troops from the region, Turkey got the desired opportunity to launch the attack against YPG. The aim of turkey was to create a buffer state between Turkey and Syria for two major reasons-
So that YPG cannot provide any land support to PKK
Turkey accepted great number of Syrian refugees throughout the war. Turkey wants to get them settled in the buffer state.
Erdogan even threatened Europe by stating that if Operation Peace Spring gets failed, migrate crises will take place in Europe, as then Syrian migrants will migrate to Europe. Kurds are not powerful enough to face the advance Turkish military. They also expressed their fears that if Operation Peace Spring took place, the Kurds won't be able to guard the ISIS prisoners and they may even flee. This statement was not less than a strong treat to the world. On Tuesday, October 9, 2019, Turkey launched the offensive. Withdrawal of US troops was a move of betrayal according to Kurds as Kurds helped the US, but Trump did not do the same. However, the USA imposed sanctions on Turkey and also threatened to 'Destroy the Turkish economy'. EU also condemned the actions taken by Turkey. However, Turkey ignored all the warnings and continued its offensive. US vice-president Mike Pence arrived in Ankara and tried to forge an agreement of a ceasefire. Finally, a joint statement was signed. On October 18, 2019, Pence announced Ceasefire and continued, "Today the United States and Turkey have agreed to a ceasefire in Syria. The Turkish side will pause Operation Peace Spring in order to allow for the withdrawal of YPG forces from the safe zone for 120 hours."
However, many ceasefire violations were reported in the period. Kurdish sought support from Damascus and the Syrian army reached on the border cities of Syria and Turkey with its strong ally- Russia. Hence, Russia filled the void by stationing its military in the region left by the American military. Erdogan and Putin reached an agreement on the 22nd of October that would grant one week's time to YPG to pull back from areas they have not left yet in a safe zone.