The European Union is a political and economic union of 28 member states that are located primarily in Europe. It has an area of 4,475,757 km² and an estimated population of over 510 million. The population count of European Union is 3rd largest after China and India. Unlike NATO, its a Union formed as representing a single unit nation having different countries in it. Its objective of formation is simply complicated. Europe had been engaged in different warfares in past history, claiming to have deadliest empires and all the world wars in the past. Especially german and French had the rage of anger against each other or British having mindset of the destruction of Spanish. So to create a peaceful future of Europe, European Union was formed aiming to strengthen the ties of each and every country in Europe through trade or diplomatic ties so there can be no question of war against each other as they know that indirectly war will also affect their country if they attacked any other European country. And it seems it worked, till now there had no war among Europe and no major hate speech against each other.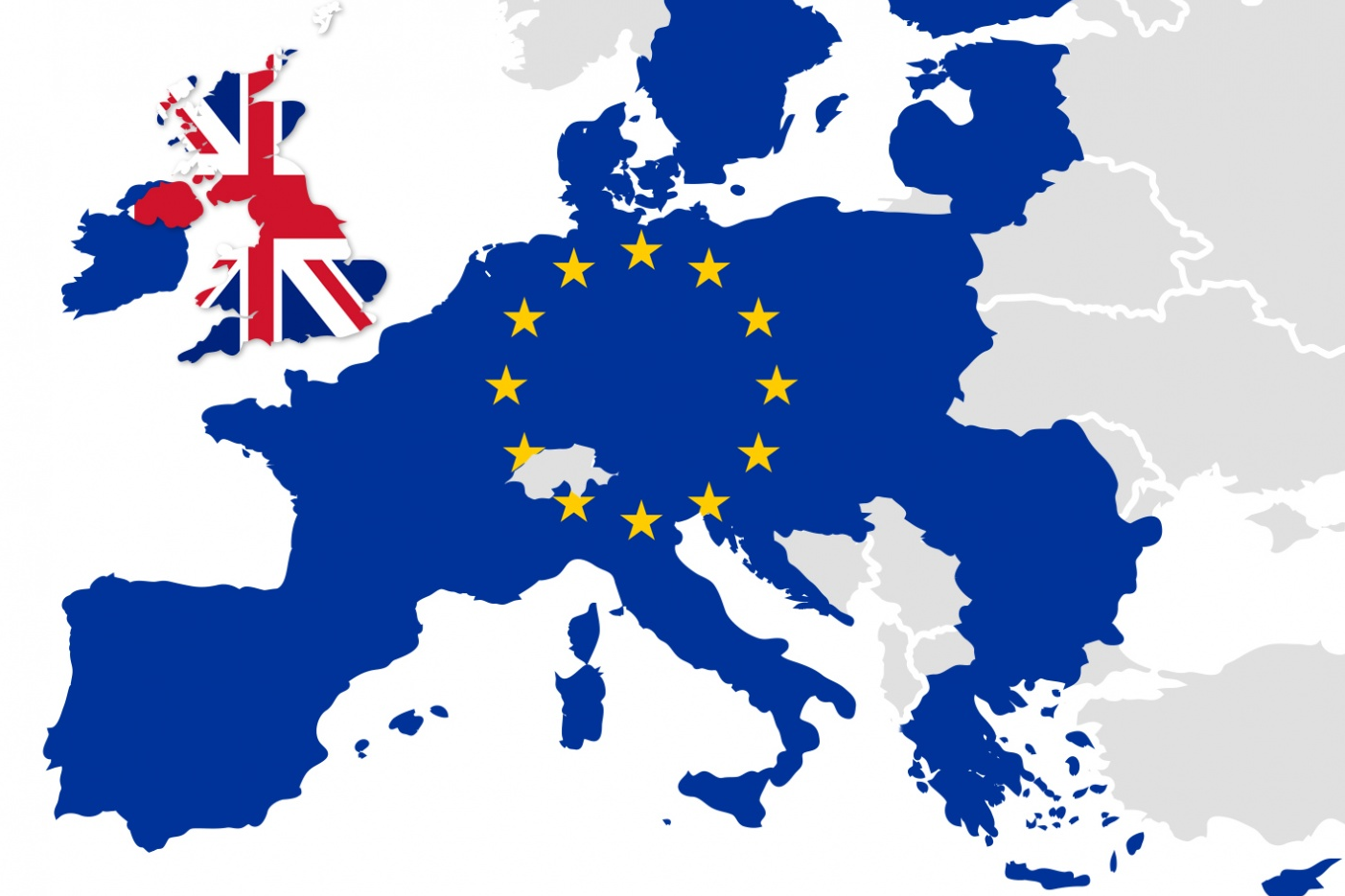 Background of the EU and Brexit
In 1957, the European Economic Community(EEZ) was formed. Its formation was largely due to the cause of joint economy and dependence of each other on each other so that a European nation would form a stronger identity as a 'European' and no nation could think of waging a war on another nation. Six nations initially signed it- Luxembourg, France, West Germany, Belgium, Italy, and the Netherlands. The UK finally joined EEC in 1973, hoping to improve its economy. But after 1978, a huge wave of anti-EEC began. Anti-EEC were called eurosceptics and pro-EEC europhiles. Anti-EEC was because many politicians felt that EEC doesn't worth it. however, things changed in the 1990s when EEC expanded its power and led the formation of the European Union which had Judicial powers, strong unions and pool currency- Euro(the UK still maintained Pound). Many more European nations also joined the EU. But again, things changed in the late 2000s due to the economic depression of 2008 and unrest in the middle east. Brits started feeling that as EU allows citizens of other EU member nations to live in their nation, are taking up jobs that are meant for Brits. When David Cameron took office, he organized a referendum with only Yes\No option. That's the very moment when the whole mess started. On June 26th referendum was held and 52% voted to leave the EU. So then, why are they not leaving then?
The Problem
In 2016, people voted very casually Result was England voted for Brexit, by 53.4% to 46.6%. Wales also voted for Brexit, with Leave getting 52.5% of the vote and Remain 47.5%. Scotland and Northern Ireland both backed staying in the EU. Scotland backed Remain by 62% to 38%, while 55.8% in Northern Ireland voted Remain and 44.2% Leave. Most of the citizens even didn't know the whole functions and subsets of the European Union. Brexit itself got complicated itself in terms of what to leave or where to stay. EU itself servers many like Court of Justice, Single market, Customs Unions, etc. In 2016, people voted but they forgot how Brexit should exactly take place, many don't even know all things EU served. When BREXIT date came closer(which was decided as 29th March 2019), Politicians and citizens start realizing the problem. They started demanded another referendum, which idea was supported by many opposition parties. Even conservatives(Theresa May's party) started demanding the same. Labour party and many others are against leaving the EU. Jeremy Corbyn is the leader of the Labour party who feels that Theresa May's deal would harm the UK.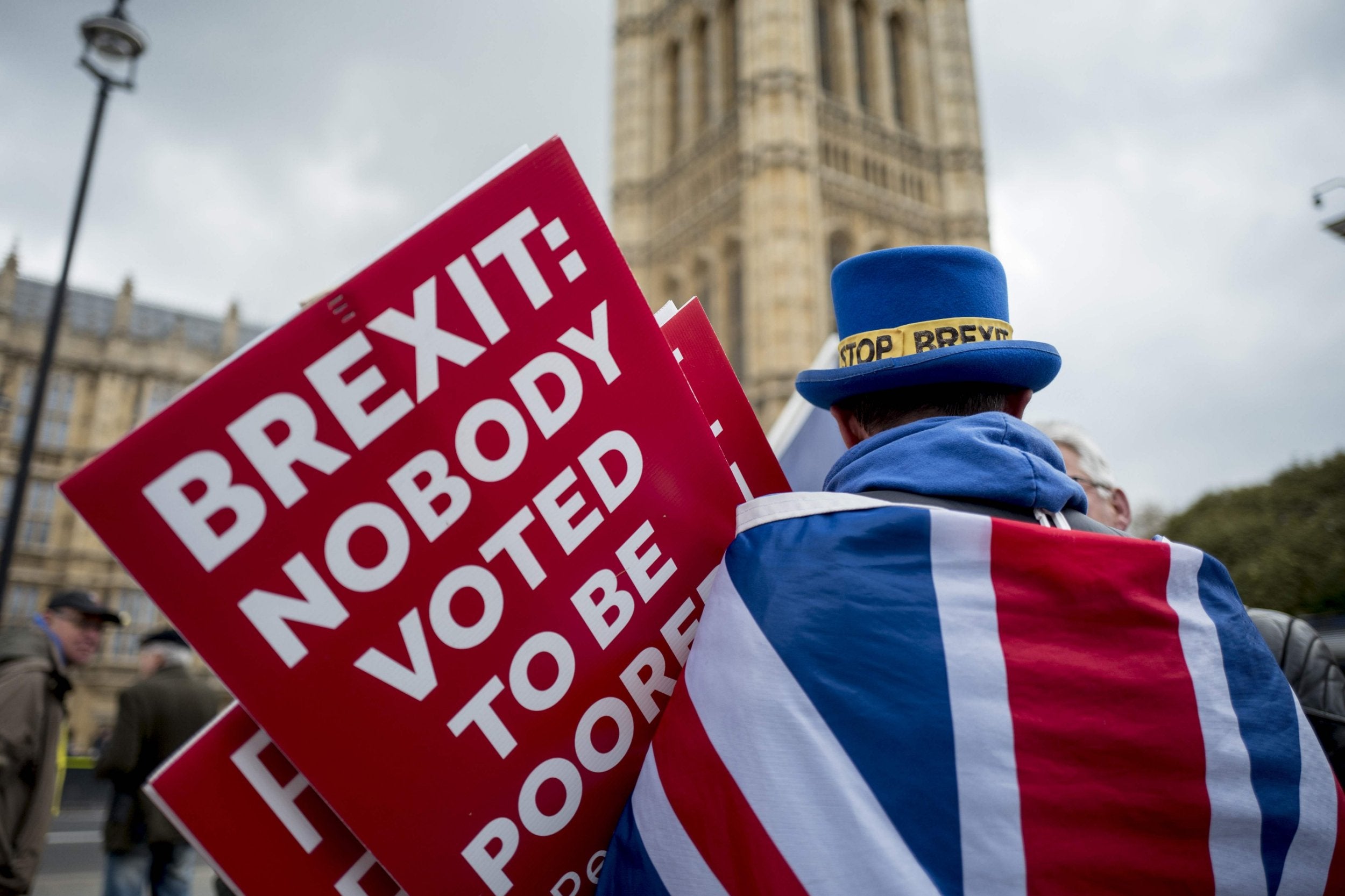 Theresa May had made recent plead to the EU for further extension of the deadline. 29th of March, 2019 was decided for the same but due to no conclusion of BREXIT in the house of a common, deadline was extended to 12th of April. Theresa May had further asked the deadline to extend to 30th of June. A major problem is that on 23rd of May, elections of EU parliament would take place. It will be difficult to tell that either the UK will be involved in that or not, as BREXIT vote won't be finalized till then. So Theresa May wrote to Chairmen of EU, Donald Tusk that she will think of a freindly solution and requested for extension of the deadline. There could be a possibility if the extension takes place, a new referendum will be organized which won't be Yes/No referendum but giving different options(deals) from which citizens could think wisely and vote.
Different deals and Irish dilemma will be there in the next blog
I've just voted to Remain. The EU provides the best framework to meet the challenges of our time #LabourInForBritain

-Jeremy Corbin(Labour party leader) tweeted on 23rd of June 2016
(Note- Updates on the topic after the date of publishing have not been recorded.)