Media and Newspaper are full of news about Brexit( Britain exit from European Union). One of the most discussed and complex questions is "should Brexit happen?". But instead of that question, an important one is that "do European union worth it?"
The European Union is a political and economic union of 28 member states that are located primarily in Europe. It has an area of 4,475,757 km² and an estimated population of over 510 million. The population count of European Union is 3rd largest after China and India. Unlike NATO, its a Union formed as representing a single unit nation having different countries in it. Its objective of formation is simply complicated. Europe had been engaged in different warfares in past history, claiming to have deadliest empires and all the world wars in the past. Especially german and French had the rage of anger against each other or British having mindset of the destruction of Spanish. So to create a peaceful future of Europe, European Union was formed aiming to strengthen the ties of each and every country in Europe through trade or diplomatic ties so there can be no question of war against each other as they know that indirectly war will also affect their country if they attacked any other European country. And it seems it worked, till now there had no war among Europe and no major hate speech against each other.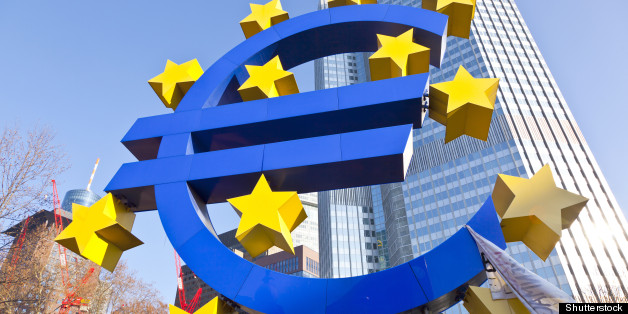 Another very important reason for the Union is to be strong by itself and they don't have to depend on countries like USA or Russia. A maximum number of European countries are dependent on the USA through NATO but EU aims to unite itself in all aspects including the military. Citizens of EU have a great advantage as being an EU citizen in the aspect of traveling or It gives freedom to live, work and retire anywhere in Europe.
Reports said that through European Union economy, countries enjoyed 12% rise in their GDP, which they may don't had if they were not part of the union. Many anti-EU says that they may have 12% rises in their economy but that's not much or countries economy must have rosed more if they had been on their own.  Countries less prosperous, such as Ireland, Portugal, and Spain have made significant degrees of economic development since they joined the European Union. Case studies also show that the Greece crises are also connected to EU as when Greece joined EU in 2001. The Greek economy was weak and they borrowed a lot of euros from other countries like Germany or UK.  when a country suffers from poverty or high unemployment, it prints more money which results in fall of currency but if a country has less unemployment, they print less money which results in high purchasing powers. In this case, Greece is stuck, their economy is still poor and it cant do anything as euro is the currency of European Union.Thay can't leave EU because if a country leaves EU, they have to pay a good amount of money, which Greece can't afford to pay right now at this moment.
Combing various countries under one currency, it itself is a planning dinner in which you have to take care of a vegetarian and a person who have allergy from some food. Status of many countries is like countries having high unemployment or a country whose economy is weak. Citizen doesn't have much role in selecting their representative of EU as EU lacks transparency. In a normal election, people know who they are voting and what can result of it. EU has no such thing. The Commission has the authority to wield plenty of influence and power, but the average person has no say in who represents them in this way or what the quality of the representation will be. Not the only UK, but many other countries are planning to leave EU, some of them are Sweden and Portugal.
This slideshow requires JavaScript.
Now recent activities show that  Brexit will happen that means UK will leave EU. One of the major reasons why UK wants to leave EU is same as of Greece but in opposite way. They want to leave as they feel as their economy will do far better if they will be individual as they don't have to support countries which are in need. The UK had been a stronghold of EU but as recent statements by leaders, BREXIT is scheduled to depart at 11pm UK time on Friday 29 March 2019. England voted for Brexit, by 53.4% to 46.6%. Wales also voted for Brexit, with Leave getting 52.5% of the vote and Remain 47.5%. Scotland and Northern Ireland both backed staying in the EU. Scotland backed Remain by 62% to 38%, while 55.8% in Northern Ireland voted Remain and 44.2% Leave.It is believed that BREXIT will affect EU a lot. Some of the things that have to be settled are New trade relationship, budget contributions and most importantly, Immigration challenge.
"The largest, proudest European nation cannot hope to shape globalisation – or even retain marginal relevance – by itself. It is only together that we have the weight to influence the big picture."

-Jose Manuel Barroso, former EU Commision President

"So, if we do vote to leave the European Union, we risk bringing the development of the single market to a halt, we risk a loss of investors and businesses to remaining EU member states driven by discriminatory EU policies, and we risk going backwards when it comes to international trade.But the big question is whether, in the event of Brexit, we would be able to negotiate a new free trade agreement with the EU and on what terms."

-Theresa may, Prime minister of UK
(Note- Updates on the topic after the date of publishing have not been recorded.)